Hinkley Lighting is based in Cleveland, Ohio and creates indoor and outdoor light fixtures that enhance customer's homes. Hinkley uses Synergy for sharing and automating nearly all areas of their business, which helps them improve business communications and operations.
Hinkley Lighting has created a completely customized Synergy experience for their employees that is used as an employee portal. The portal includes a calendar with birthdays and anniversaries, chat options, announcements and helpful links.
Hinkley also uses Synergy to automate IT support ticket requests. They have created a helpful dashboard that can be viewed by the support team to show more information about support requests and projects.
"For us, everything begins in Synergy," explains Goran Borojevic, Solutions Architect at Hinkley. All Hinkley's products are managed through Synergy. Each item can have customized fields to add additional information about the product. Every customer order comes into Synergy, where all documents and order numbers are saved. This makes the information easily searchable and allows them to quickly find original purchase order documents from customers.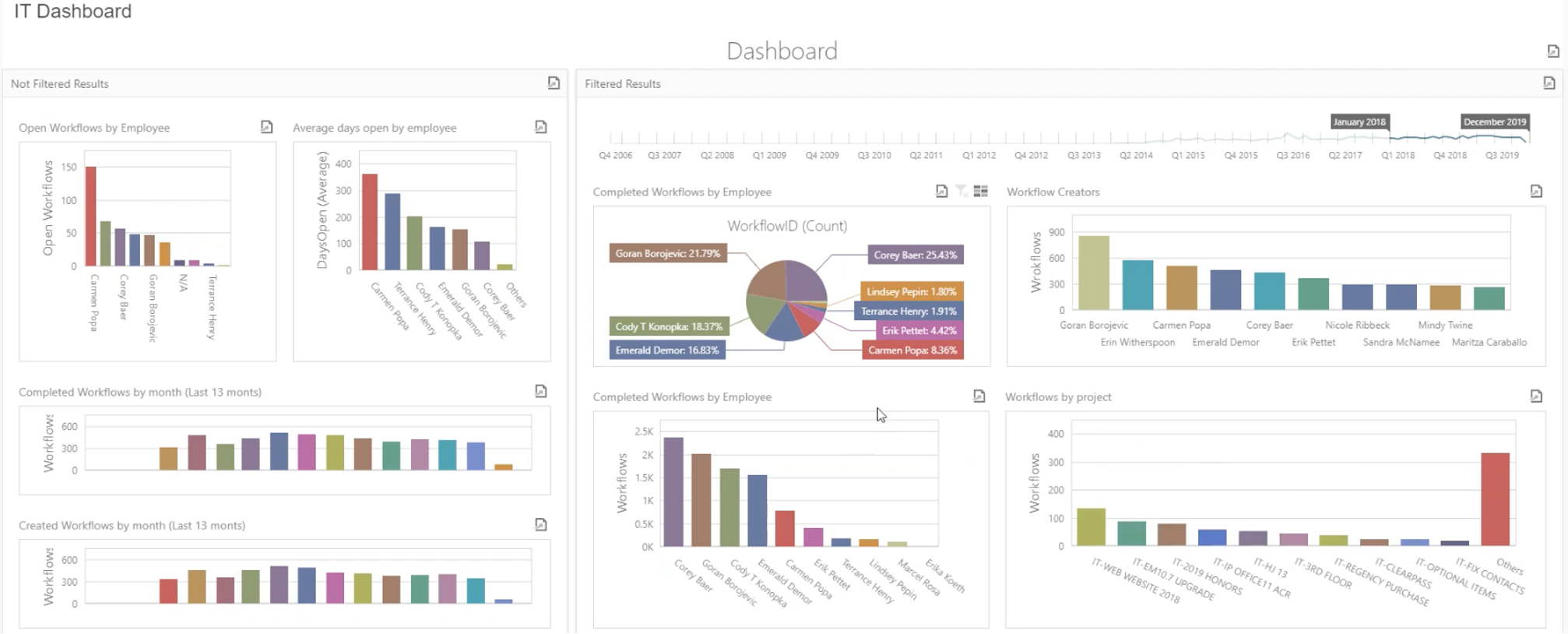 Learn more about how Hinkley Lighting uses Synergy to improve business communications and operations in the video below. Contact us to learn more about using Synergy.