Just in time for the Holidays, tab colors are here for PULSE Dashboard! You can now add color to your tab rows to help identify reports and organize reports by color.
Our PULSE Dashboard & Analysis software now allows you to further customize your dashboards.

Why colored tabs?
Different colored tabs allow you to find your PULSE reports faster. One color for information tabs you use daily. Other colors can be assigned to analysis tabs.

How does it work?
Simply right-click on any tab, click tab color, and pick the color you want the tab to be. It is that easy!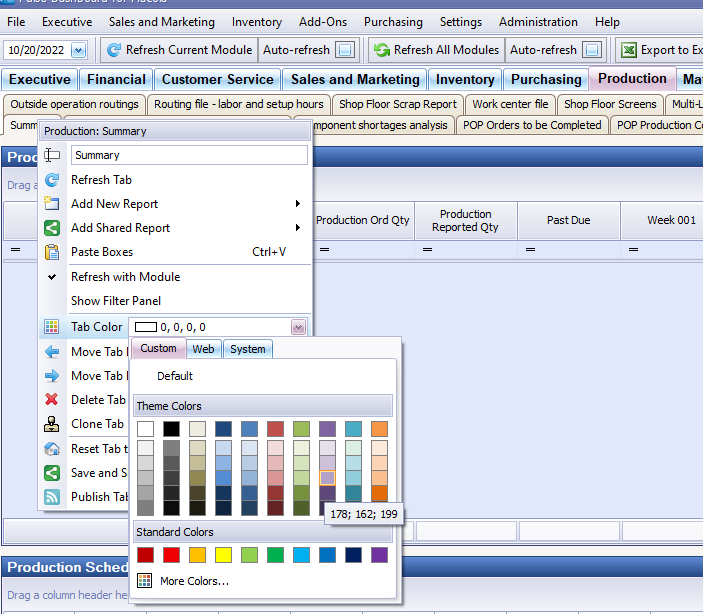 How do I get tab colors?
Currently, this is available as an internal release and requires version 5.41 or higher. Customers with any SDK Reports will need to have their SDKs upgraded to the latest full release of PULSE Dashboard first before we can upgrade their Dashboard.
Contact our support desk with questions at 513-723-8095 or Support@PULSEdashboard.com.
Ready to learn more about PULSE Dashboard? Contact us to get started.